Microsoft Office Professional Plus 2019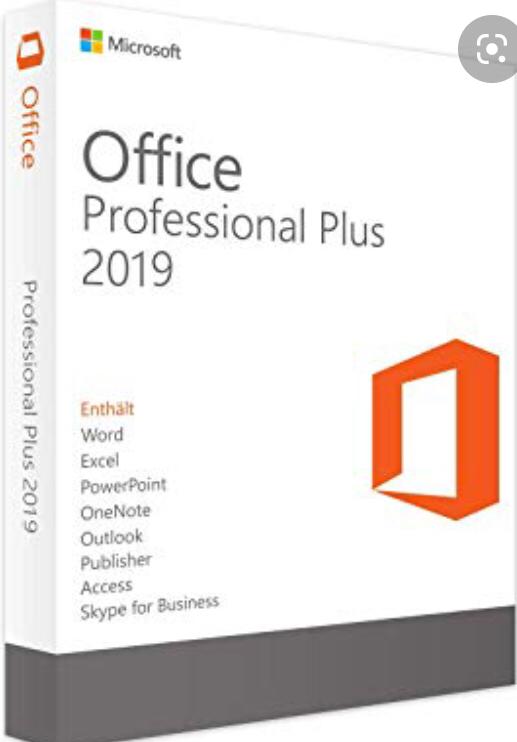 ---
BEFORE YOU BUY

For the Payments :

You can choose to pay with Visa, Master Card, Bank wire transfer, Paypal, Western Union or Money Gram.
You can also email or call us to offer you other payment options as well.

How to receive the Microsoft Office 2019 Pro Plus key and download ?

We will send you Microsoft Office 2019 Pro Plus Product Key and free download within 2 hours (Normally less than 1 hours) to your PayPal Email or please specify the email you want us to send to.

Please check your Junk Box in case it been filtered by your mail spam system.

If you do not get any message from us in 24 hours, please leave a common email to us ,such as Gmail, Hotmail or Yahoo mail
---

Description
Microsoft Office Professional Plus 2019 is the new version of Microsoft Office Suite. It includes Word, Excel, PowerPoint, OneNote, Outlook, Access, Skype for Business, Publisher, One Note with several new features.
Skype for Business 2019
Skype for Business, formerly known as Microsoft Lync Server, is a unified communications platform that integrates common corporate communication channels and online meetings, including instant messaging, presence, and voice over IP. (VoIP), voicemail and file transfer. , videoconferencing, web conferencing and e-mail.
Word 2019
Word 2019 is the most powerful tool for creating documents. From daily "paperwork" to official company documents, Word's functionality covers the full spectrum of text creation. Another novelty of this edition, the virtual ink recognition has been improved, so that writing with a stylus directly on the screen is now better converted to print. Voice control has also been improved. In addition, Microsoft has made many detail enhancements: SVG graphics, for example, can also integrate complex image documents without the need for more memory. Resizing and other image processing measures also give better results.
Access 2019
For businesses, Access 2019 offers a powerful solution for creating and managing all types of databases. The new version supports the creation of database applications to process directly in the browser and therefore particularly light. The stored data is then found in SQL databases, for example, whose access is secure.
Publisher 2019
Publisher 2019, on the other hand, improves the possibilities of publishing graphics of all kinds: for presentations, advertising, leaflets, magazines and other media. Specifically, Microsoft has once again significantly improved both programs with Office 2019 Professional Plus, for example, to extend pen recognition in Publisher and accelerate collaboration between colleagues for database processing in Access.
Excel 2019
Excel 2019 always offers the best features for working with tables: in this version, Excel offers tables of all kinds, from finance to product databases, including tax return entries, and much more. New representations of visual information have, among other things, been added and more mathematical functions are integrated by default. The excellent compatibility with CSV files is always present.
PowerPoint 2019
PowerPoint 2019 now offers the ability to embed Ultra-HD recordings directly into presentations, freely resize graphics, and zoom in and out of images. This makes it easier to dispense with external image processing.
Outlook 2019
Outlook 2019 still gives access to all stored contacts and e-mail addresses. The result is the ability to keep customer and partner information up-to-date, especially in offices connected to an Exchange server. In addition, the application supports the creation of an unlimited number of email accounts, ideal for users with a large number of accounts. For all programs, Office 2019 Professional Plus offers the proven interface, now integrated in every application and for more than ten years. The workflow therefore extends to all applications and is everywhere very similar, whether in Word, Excel, Outlook or PowerPoint.
Reviews
There are yet no reviews for this product.
---